eco2go Non-Woven Counter Bags W/Strap - 22" x 28" - Black
{{resource("/ProductPage/Labels/StockNumber")}}

{{displayVariant.DisplayCode}}
{{resource("/ProductPage/Labels/List")}}
$4.15
---
{{resource("/ProductPage/Labels/Sale")}}
${{displayVariant.Price.PurchasePrice | toDisplayFormat}}
{{resource("/ProductPage/Labels/Was")}}
${{displayVariant.Price.WasPrice | toDisplayFormat}}
{{resource("/ProductPage/Labels/List")}}
${{displayVariant.Price.ListPrice | toDisplayFormat}}
{{displayVariant.PromotionalText}}
---
{{resource("/ProductPage/Labels/Options")}}
---
{{displayVariant.InventoryStatus}}
{{format(resource("/Shared/Label/EstimatedArrivalDate"),displayVariant.ShippingEstimate)}}
{{format(resource("/Shared/Label/BackOrderedEstimatedArrivalDate"),displayVariant.ShippingEstimate)}}
{{format(resource("/Shared/Label/DiscontinuedOutOfStockEstimatedArrivalDate"),displayVariant.ShippingEstimate)}}
{{resource("/ProductPage/Labels/VolumePricingHeader")}}
{{resource("/Shared/Label/QuantityTable/Qty")}}

{{volumePrice.Quantity}}+ {{resource("/Shared/Label/QuantityTable/Each")}}

{{volumePrice.Quantity}}+

{{resource("/Shared/Label/QuantityTable/Price")}}

${{volumePrice.Price.Amount | toDisplayFormat}}

{{resource("/Shared/Label/QuantityTable/Save")}}

—

{{volumePrice.Save | toDisplayFormat}}%
{{format(resource('/ProductPage/Labels/SoldInIncrementOf'),displayVariant.SoldInIncrements)}}
{{format(resource("/ProductPage/Labels/MinimumOrderQuantity"),displayVariant.MinimumOrderQuantity)}}
Our eco2go non-woven bags tell your customers that you support the environment.
Going green has never been easier and your customers will appreciate your support for eco-friendly materials. Our eco2go heavy-duty, Non-Woven Counter Bags with Strap are reusable and designed to last for years! These 22" x 28" Non-Woven Counter Bag are made with durable recyclable non-woven material with a black drawstring and cord lock. Also featuring gripper-locked grommets and self-locking closures, these counter bags are the best quality on the market. Available blank or custom printed. Sold in packs of 5. Dry cleaning is not recommended on custom printed bags and there is a minimum purchase of 50. Please Note: actual color may vary from picture due to computer setting variances.
Features
Made of durable recyclable non-woven fabric
Features a matching drawstring and cord lock
Gripper-locked grommets and self-locking closures
Round bottom allows bag to stand upright while filling and emptying
Product Specifications
Material:
Non-Woven Polyester
Size / Dimension:
22" W x 28" L
Non-woven eco2go bags show your customers you care.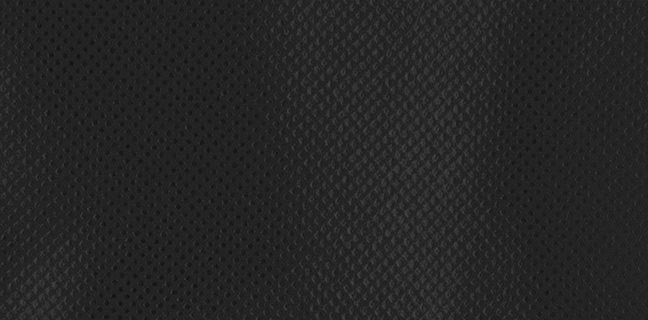 Eco-Friendly Non-Woven Material
Our non-woven bags are made of durable recyclable non-woven material.
SHOW CUSTOMERS THAT YOU CARE
By choosing to use our eco2go Bags, you show your customers that you care about the environment.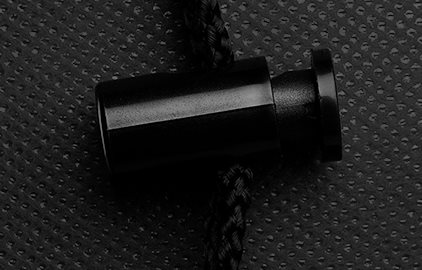 SELF-LOCKING CLOSURE
Keep bags tightly closed. Our self-locking closures don't slip!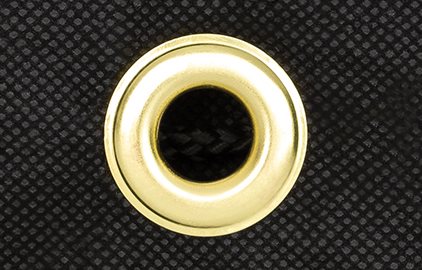 GRIPPER-LOCKED GROMMETS
Our bags come with 2 grommets that won't loosen or fall off.
BLACK HEAVY-DUTY CORDS
Black cords don't show dirt – keeps bags looking clean.