Million Dollar Collar - 7 1/2" - 5/Pack
{{resource("/ProductPage/Labels/StockNumber")}}

{{displayVariant.Code}}
{{resource("/ProductPage/Labels/Sale")}}
${{displayVariant.Price.PurchasePrice | toDisplayFormat}}
{{resource("/ProductPage/Labels/Was")}}
${{displayVariant.Price.WasPrice | toDisplayFormat}}
{{resource("/ProductPage/Labels/List")}}
${{displayVariant.Price.ListPrice | toDisplayFormat}}
{{displayVariant.PromotionalText}}
---
{{resource("/ProductPage/Labels/Options")}}
---
{{displayVariant.InventoryStatus}}
{{format(resource("/Shared/Label/EstimatedArrivalDate"),displayVariant.ShippingEstimate)}}
{{format(resource("/Shared/Label/BackOrderedEstimatedArrivalDate"),displayVariant.ShippingEstimate)}}
{{resource("/ProductPage/Labels/VolumePricingHeader")}}
{{resource("/Shared/Label/QuantityTable/Qty")}}

{{volumePrice.Quantity}}+ {{resource("/Shared/Label/QuantityTable/Each")}}

{{volumePrice.Quantity}}+

{{resource("/Shared/Label/QuantityTable/Price")}}

${{volumePrice.Price.Amount | toDisplayFormat}}

{{resource("/Shared/Label/QuantityTable/Save")}}

—

{{volumePrice.Save | toDisplayFormat}}%
{{format(resource('/ProductPage/Labels/SoldInIncrementOf'),displayVariant.SoldInIncrements)}}
{{format(resource("/ProductPage/Labels/MinimumOrderQuantity"),displayVariant.MinimumOrderQuantity)}}
BOOST YOUR ALTERATION SALES WITH A MILLION DOLLAR COLLAR.
Million Dollar Collar's patented placket reinforcement technology takes the concept of a collar stay and puts it in the placket - the true focal point of a dress shirt. By reinforcing the placket, more attention is drawn up to your face giving you a sharper, more polished appearance. You can wash, dry, iron, launder and dry clean. It takes 10 minutes to install. 1. Using a seam ripper, open the hem where the collar meets the planket - about 1". 2. In the opening just created, slide the stay down in between the layers of the placket on the outer edge. 3. Re-sew the seam through the stay - securing it in place. For best results, match original thread and stitch pattern (repeat on other side). Available in a variety of pack sizes.
Features
7-1/2" long
Each pack includes 2 plackets
Can be machine washed, dried, ironed, laundered and dry cleaned
Only a 10 minute installation
Product Specifications
Brand:
Million Dollar Collar®
Special Instructions:
Wash/Dry, Iron, or Dry Clean
Before
A sloppy unbuttoned shirt collar is wrinkled and unprofessional.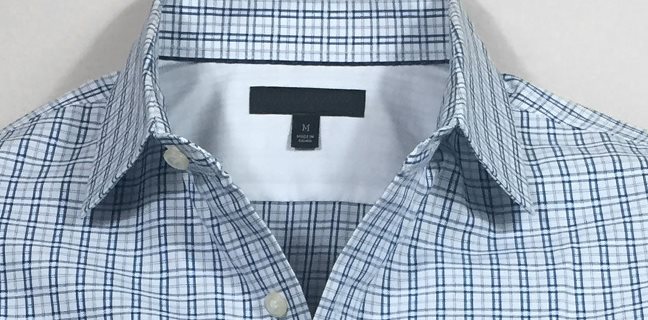 After
A consistent, clean and symmetrical appearance upgrades your look to business casual.
Easy 3-Step Installation
Step 1
Using a seam ripper, open the hem about 1 inch where the collar band meets the placket.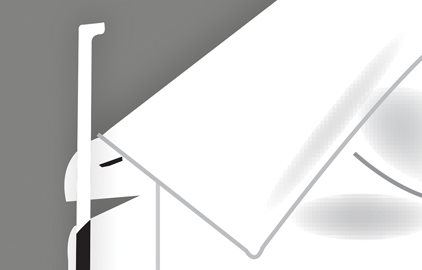 Step 2
Slide the support down in between the layers of the placket through the opening you created.
Step 3
Re-sew the seam through the support to secure it in place. Repeat steps on other side of shirt.
What are these made of? And are they flexible and hold their shape? Like wire, maybe?
Posting As
Please Note: Your answer will be displayed upon approval.
A:
They are flexible and will hold their shape. It's made of a proprietary material that will not breakdown in the wash or dry clean cycles.
No Results